Throughout Mark Moses' years, he always based his life around numbers. He has always been successful when it came to trading. He started from as small as reselling sneakers and clothing, to filming advertisements for small businesses, to trading, and now he is making courses to help others. Mark is able to understand numbers so well to the point where he can explain it to others in a lucid way. Although it was an arduous journey for him to get where he is currently at, Mark always had a proclivity to work harder every day.
Mark has always been helping people learn day trading. He helps others by using Twitter, making YouTube videos, and even having private calls when he had free time. But now he wants to make it bigger. Mark is making this course so that anyone can watch it and start making money in day trading with options.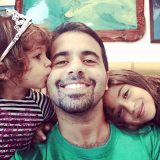 Daniel Garcia
I was already an experienced options trader before joining Mark's service, but I learned several very important techniques that allowed me to take better trades, have better entries and much better exits. My win rate improved, my average earnings per win grew, and my risk management is vastly better. The very reap a le cost of the lessons paid for themselves in one single options trade. You won't go wrong.
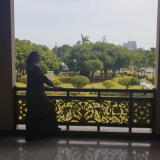 Asma Rangoonwala
We have attended Mark's option's course last week. Very much catered for our needs, compact, easy to learn sessions, and to the point answers to all our questions. Excellent for the beginners. Thank you Mark, it was the best ever course. Keep up the good work.
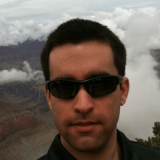 Kevin Nathan
The course taught by Mark Moses was great. I've been trading options for a while and took this course to understand more of what Mark has figured out. This course is well worth the time and money for movie and experienced traders
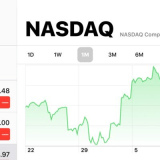 Mac D
Mark Moses, your webinar for options trading was well organized. Very informative, great use of questions/polls to keep everyone involved. Did a great job answering all the questions and even stayed afterwards to help. Would certainly recommend it to anyone needing help with options. Thanks again
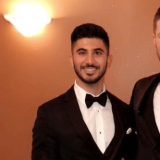 Nikhil Hirani
I went into 2021 with a personal goal of improving my trading knowledge and habits, and investing in Mark's course was the first step in doing that. Mark breaks down the fundamentals for successful options trading. The course is designed to help traders understand the process for low risk-high reward trading. Since finishing the course, I've applied a lot of what I've learned into my everyday trading and seen immediate results. Best bang for your buck!
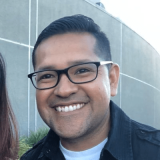 Art Baez
If you're a small account options trader then taking @MarkMoses777 course is the blueprint to success. Couple that with @AjTrader7 & the ACT Fam and you're printing stimulus checks. Thanks guys for helping me be a more informed trader.

Matthew Reynolds
The course was awesome man!! Great, to the point, informational. I've been trading/investing for a little over a year now and while I've dabbled in options I've been pretty timid with them. I've researched a bunch and watched plenty of YouTube videos but this course has definitely given me the confidence to fully get it going in the options world. Appreciate all your insight immensely.
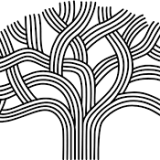 Ed Teh
I really enjoyed Marks course and I learned new options trading techniques even though I'm not new to options. It is very beginner friendly and easy to follow yet loaded with specific strategies to trade AJs notes. Through this course I have learned to maximize my profits while minimizing my losses. It has very much increased my confidence in my options trading. Thank you Mark!
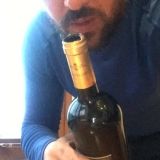 Roly
I had been interested in a way to profit from minor moves in individual stocks on a daily basis, moves of a couple of dollars; using options with a limited risk can really maximize a small account. I found @MarkMoses777 and he has distilled this to a fine art using price levels from @AjTrader7. I joined Marks webinar course and found the information presented excellent and uncomplicated and ensured we pick the right strike price and understand the correct timing and risk. I would highly recommend Marks course and expertise and strategy and I am using it on a daily basis as it allows you to capture large moves with little risk.

Edward M. Dunlevy, Jr
I became aware of Mark Moses as a result of following his consistent record of accomplishment trading options. The Webinar exceeded my expectations and I would highly recommend it to anyone seeking to accelerate their financial success. Mark Moses is not only a gifted trader but an exceptional communicator as well. Totally enjoyable experience.
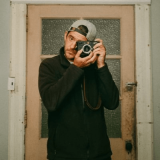 Gene Pease
Marks course helped me get a full grasp of day trading options with my small account. I have more confidence in my decisions every morning because of what Mark taught me. Coupled with ACT and you have a winning strategy going forward.
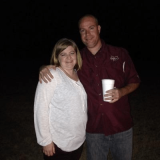 John Williams
Mark's course was absolutely what I had been looking for. I am a beginner with options trading and he broke it down for me like no one else I had seen on youtube or anything that I had previously read. His course and instruction along with AJ's notes on the stocks are a winning combination. Thanks Mark for helping us all.

Rah
I would highly recommend Mark's "Intro to Options" course to any new investor dabbling in the stock market. Option trading can be highly risky and without the proper knowledge, you can lose your initial investment. Mark teaches you the fundamental knowledge combined with proper risk management to help you become a profitable trader. Invest in yourself and take the course!
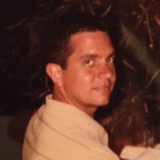 Erik Robbins
Mark's course is amazing! Very in depth, and a great source of information. He covers everything you need to start making money with options trading. It doesn't matter if you've never traded before, you will learn a ton! Mark's teaching style is great too, he's so patient and takes a lot of time to ensure everyone's questions are answered. The value you get from Mark's course is incredible! Thank you Mark for taking the time to create this course. I will be forever grateful for everything I've learned from you.
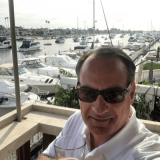 David McGuire
I just wanted everyone to know how helpful Mark Moses training webinars are. No wonder so many people are so happy with the content, the delivery and format. He could be charging four times the price of this. I entered my first trade today using his strategy and made $1200 using just $1600 buying power. Risk less make more! Thank you Mark, changing lives and sharing your skills.
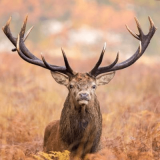 JR
The MosesTrades class was exactly what I needed. I have been trading Options since August 2020 with minimal success. I felt I was always pretty close to getting over the hump and this helped me finally do that. My first day, 3 call options, I profited $3406.98. I'm absolutely amazed and grateful. Thank you.
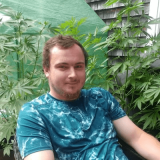 Chris
Mark's options course is definitely needed when you're in AJs room. Mark is very detailed in his course.

Tammy Shadden
My only regret…..not taking Mark's class sooner! I received a wealth of information and useful strategies.I have only praise for how well Mark took the time to put together a well-organized and simplified course. Everything was explained in detail and he shared his experience in trading and how we can avoid mistakes, as well as offering resources to help us hone our skills! Real-life examples were given to better help our understanding. Very knowledgeable and quick to respond to questions. You have given me the confidence to take the trade!

Rob Billing
Mark's Options Course is the perfect thing for anyone new to options. My wife and I spent the weekend watching all four webinars and were fully prepared to trade Monday morning. We started small using Mark's strategy and quickly gained confidence. Thank you Mark!!
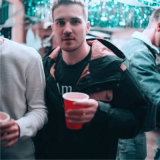 ItsMeBrock
I've gone through a lot of the YouTube videos on options and I felt like normally I had more questions at the end than when I started. Mark takes you through everything in depth and shares his techniques for finding consistent profits even in a "slow" market. He doesn't just tell you what to do, but even more importantly he gives you the why. If you're looking to get on the right path for trading options profitably this course will definitely cut down the learning curve.

Callum Knight
Mark @ Moses Trades made what seems like a confusing bunch of numbers into a Picasso painting when I'm looking at them now. His webinars not only made sense, but after digesting the information he provided, the answers you look for on your trading platform jump out at you. I personally feel like in an industry where there are a million and one strategies to adopt, it's very easy to get lost in the noise. Getting lost in trying to figure out what trading strategy is best for you. Well for me this cut out all the noise, this strategy uses a few combinations of important criteria to return simple and effective results. And you don't need to be a rocket scientist to figure it out. Options trading can be very confusing, and I feel like it's why a lot of people are put off. But as I say, simplistic strategies are game changers, and Mark has just opened up a huge door for me.

Every day there are new traders. People who want to change their lives, their lifestyle, maybe just add some extra income for retirement or even looking for a complete career change. But trading is daunting, it can be scary because there is so much to know and which way to go. So many questions you must ask yourself. Are you a technical trader? Fundamental trader? Momentum trader? Swing trader? Should you trade options or equity? This is why we decided to start educating folks. Everyone and anyone can be a great trader with the right education and commitment.